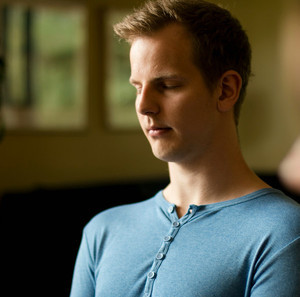 Online: Long meditation and discussion
Date
Sunday 03 December 2023
Time
12:00 pm - 2:30 pm
We meditate for 1 hour 30 minutes, followed by 45 minutes group discussion.
This is a good opportunity to enhance your meditation practice, whether you meditate regularly or not.
The instructor will hold a short introductory talk before the long meditation begins: Restlessness in meditation - a challenge, and ways of dealing with it.
Please note: The times are Eastern Standard Time (EST)
This is a good opportunity to relax, enhance your meditation skills and meet other meditators. The meditation is always followed by a discussion of the experience with someone qualified to give guidance. This stimulates reflection on the meditation practice and the application of its principles, which helps you to access more of your potential for personal growth. The beneficial effects of meditation on the personality, body and health increase during longer meditations, providing these are practiced without strained effort or concentration.
Date
Sunday 03 December 2023
Time
12:00 pm - 2:30 pm
This event is for people in US & Canada who have already learned Acem Meditation
Please Note: Times are Eastern Standard Time (EST)
Those who register will receive a link to the meeting a day before the event.
Course type: Long Meditations
The course is arranged by Acem North America School of Meditation
Instructors